Annual closure
VISITORS INFORMATION:
The 3 museums of Bayeux will be closed annually from January 1 to 31. Reopening on February 1, 2023.
The Bayeux Tapestry, a unique artefact created in the 11th century
Step into the engrossing story of the conquest of England by William, Duke of Normandy in 1066, told in a 70 meters long embroidery. With a visit to the museum, you can discover the complete Bayeux Tapestry, study it close up without causing damage to it, and understand its history and how it was created thanks to an audio-guide commentary available in 16 languages. A commentary for children is also available in French and English. A permanent exhibition on the first floor will enrich your visit.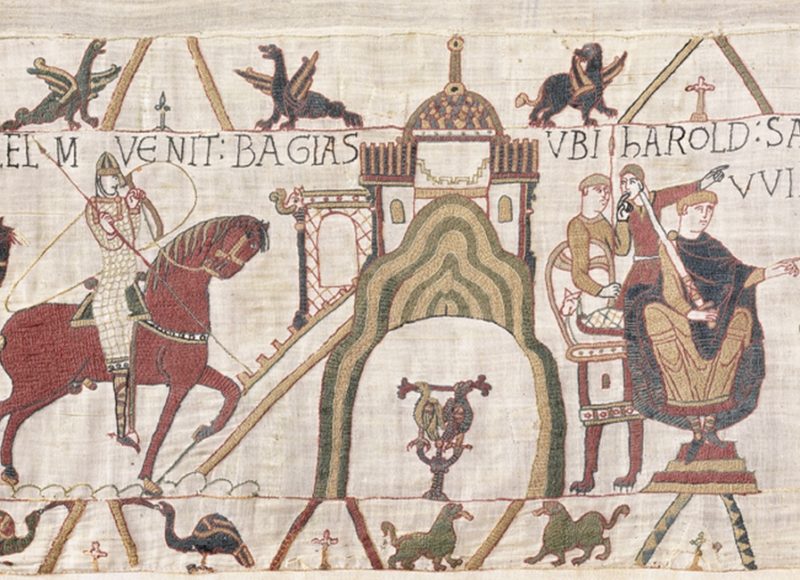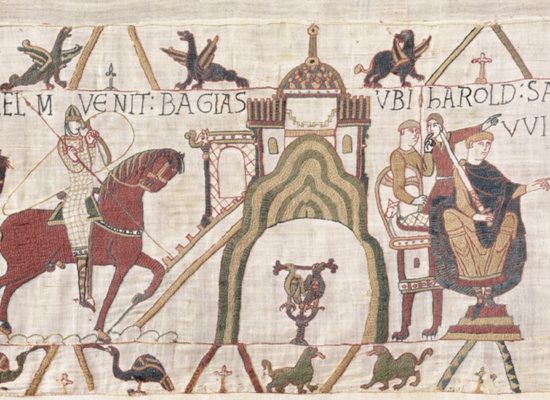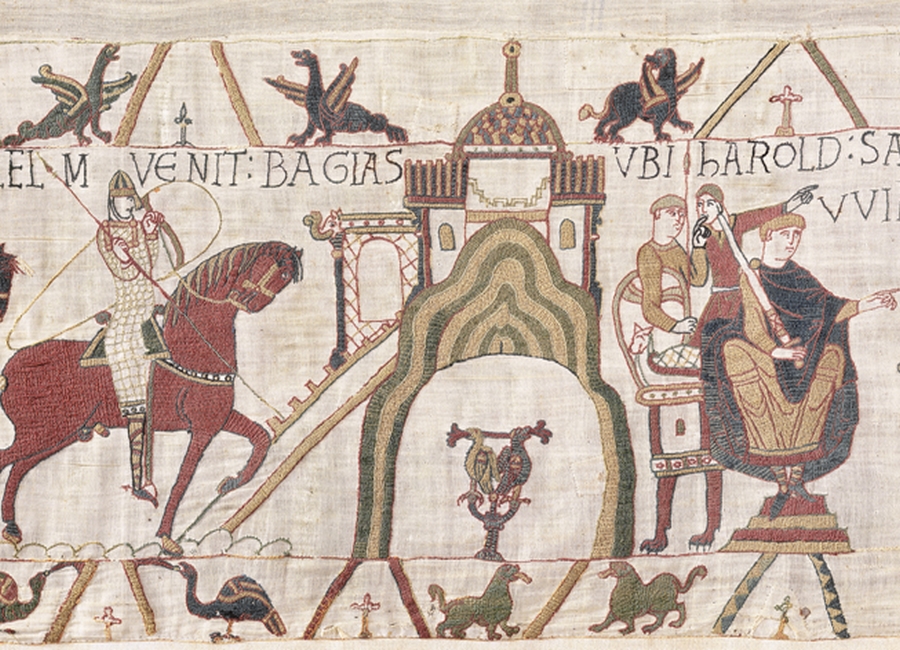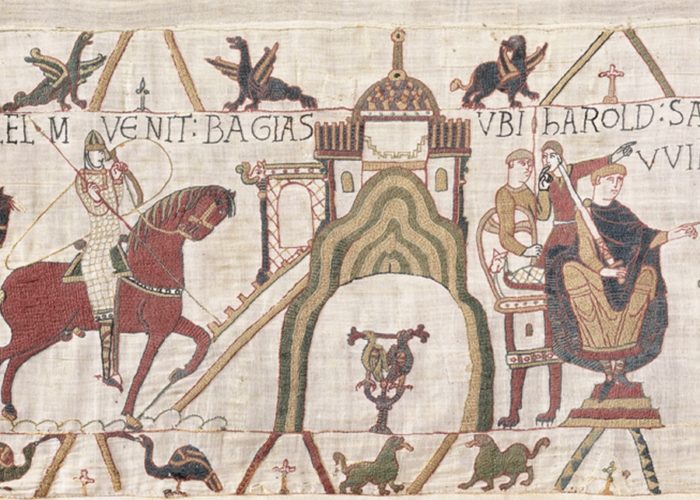 Discover the Bayeux Tapestry
The story of the 11th century conquest of England told in embroidery….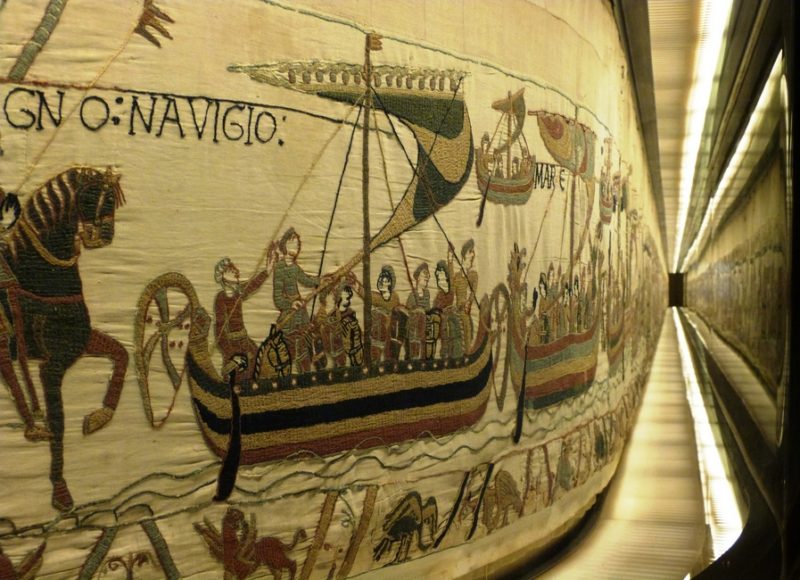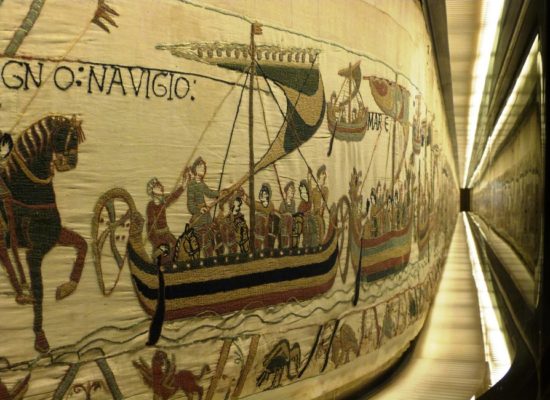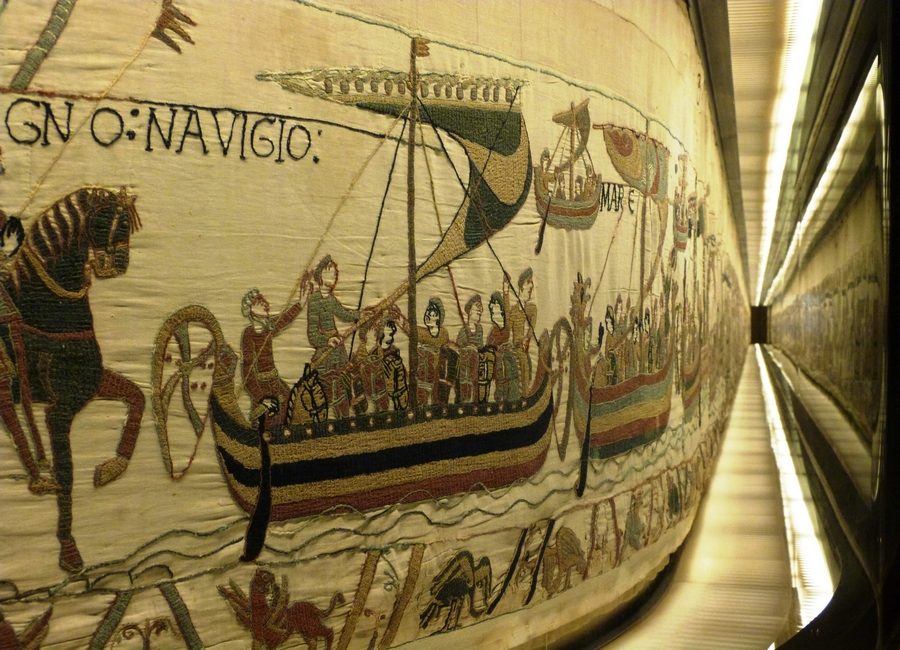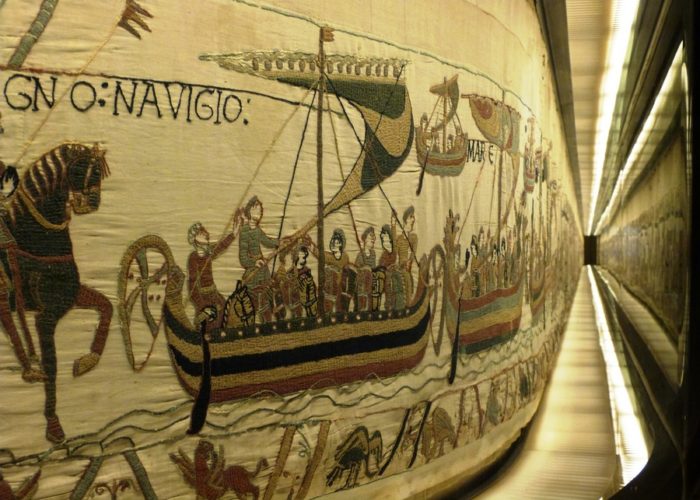 The history of the Bayeux Tapestry
From the Duchy of Normandy to the present day, find out about the Bayeux Tapestry's perilous story!
PRACTICAL INFORMATION
By car
From Caen : N13 exit 36 to Bayeux
From Rennes : A84 or E03 towards Caen exit 43, then D6

By plane
Paris airport, then by train from Gare Saint-Lazare station, Paris, to Bayeux station
By train
Leave the train at Bayeux station
About 10-15 minutes walk from the station to the museums